IN HOUSE
(PROGRAMS & DATA IN YOUR OFFICE)

Use your existing Windows-based network with PCs and laptops running the Microsoft Operating system.
A list of compatible Microsoft Windows operating systems is shown below.
CLOUD
(PROGRAMS & DATA IN THE CLOUD)

Use any hosting company which supports Microsoft Office and access by Remote Desktop Connection and Terminal Server. We recommend Hosted Desktop (UK) Ltd. Contact Logical Office for more information.
GOOGLE G-SUITE
(DATA IN THE CLOUD, PROGRAMS ON YOUR PCS)

Sign up with Google G-Suite. Your data resides in the cloud. Backups are included. Work from any where with secured access. Your SQL database is also hosted in the cloud.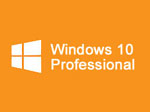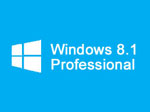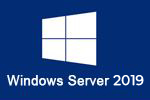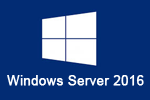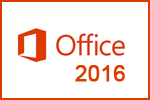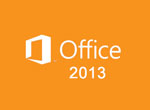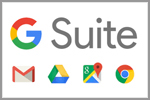 IN-HOUSE TECHNICAL REQUIREMENTS
Stand-Alone or Networked PC
Logical Office PC edition runs on PCs or laptops with these operating systems:
Windows 10 Professional (32 bit and 64 bit)
Windows 8 Professional (32 bit and 64 bit)
Windows 8.1 Professional (32 bit and 64 bit)
(Note: please use "Professional" editions not "home" editions)
Minimum Specification: 2.4GHz CPU, 4GB RAM
Display Monitors
Logical Office is designed to run on wide format HD resolution screens with the following typical resolutions: 1920×1200, 1920×1080, 1600×1200, 1600×900. We do not recommend using screens with lower resolutions.
Client/Server Network
1) A Windows Server or, a Windows Peer to Peer Network with TCP/IP running on both.
2) Approved Server Operating System:
Windows Server 2016
3) Approved Databases
SQL Server  2016,2017
SQL Express 2016,2017
4) Other Approved Software
Microsoft Office 2016 (32 & 64 bit)
Microsoft Office 2013 (32 & 64 bit)
Microsoft Outlook 2013 (32 & 64 bit), 2016 (32 & 64 bit)
Microsoft Word 2013 (32 & 64 bit), 2016 (32 & 64 bit)
5) Outlook configuration / Logical Office email Auto filing
Logical Office email auto filing works with Microsoft Outlook  2010, 2013, 2016 (32 & 64 bit)
Microsoft Exchange and Outlook
Hosted Exchange and Outlook 2013, 2016
Where Microsoft Exchange is not used, then POP accounts are required with all versions of Outlook.
Note: Logical Office Email auto filing does not work with IMAP accounts.
6) VPN (Virtual Private Network)
We do not recommend running Logical Office over a "classic" VPN (instead of Terminal Server/Remote Desktop Connection) because of speed limitations.
Disk Space required (typical):
PC: 130Mbytes
Server: 25-50Gbytes typically but depends on number of clients and documents
Scanners
For direct scanning to Logical Office a TWAIN compliant scanner is mandatory. If your scanner does not support TWAIN you can drag and drop documents into Logical Office.